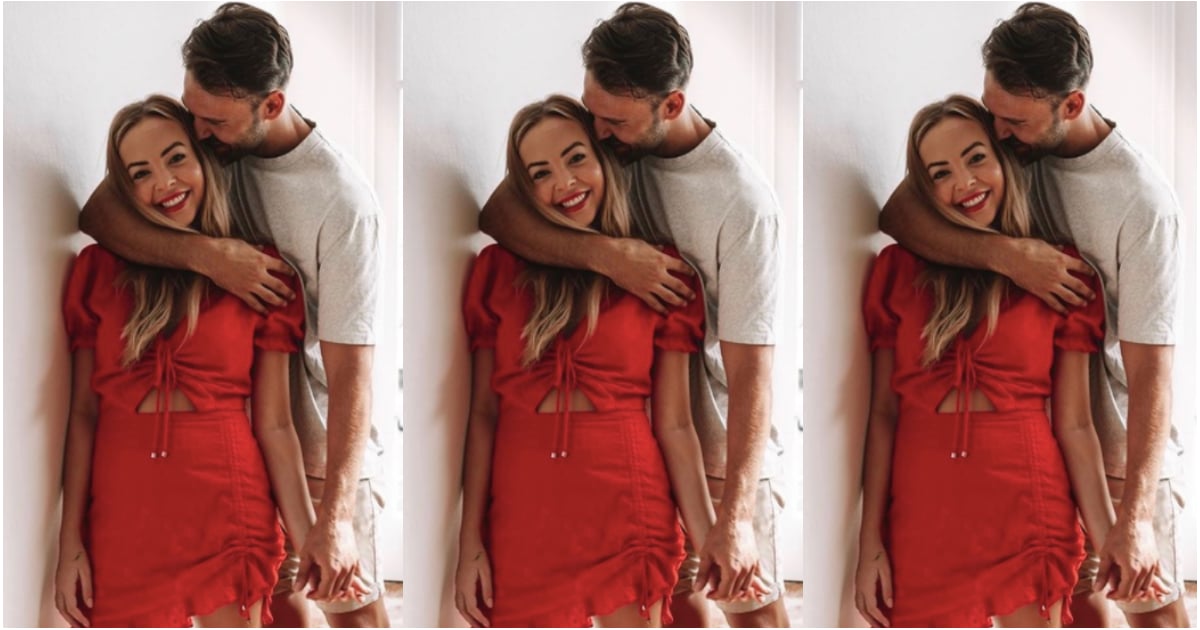 The Bachelorette's Angie Kent and Carlin Sterritt have officially broken up! The former couple confirmed the news via Instagram today.
In an Instagram Story posted this afternoon, Angie explained that she was making this statement to "put to bed" the ongoing speculation about their relationship.
"We have not wanted to confirm up until this point because there have been much bigger issues going on in the world and we've both been taking space to think about what we really want.
"I'm sad to say that Carlin and I have broken up. I wish him nothing but the best in the future."
Angie acknowledged fans' investment in their relationship since watching The Bachelorette last year. "But this is real life and we both need privacy and time to heal," she continued.
"Please remember we are both human beings like everyone else, so be kind if you do choose to leave comments or messages. Words can be very hurtful — and compound already very difficult times."
Carlin posted a series of videos to his own Instagram. "It is true that Angie and I have gone our separate ways. But, you know what, it's for the best for us individually. And simply just wanting the best for her, wanting the best for me, and being the best version of yourself is very important."
He explained that his poor mental health was impacting on the relationship. In May, Carlin opened up on Instagram about his struggle with depression and anxiety. "I just simply wasn't the best version of myself to be able to give the best version of me to Angie. But again, I wish her well."
He urged his followers to "be kind" to each other and to himself and Angie, and stressed that people only post a part of their lives to Instagram. He pointed to the strangeness of having to make an announcement, but copped to the very public nature of their courtship and relationship.
"I want nothing but love and happiness for Angie," he concluded. "It's just time to focus on me."
Carlin and Angie appeared to stop following each other on Instagram in early June sparking breakup rumours. Since then, Angie has posted a series of photos to her Instagram reflecting on her Bachelorette experience without mentioning Carlin, including one year on from the first day of filming, and from her appearance at the Logies.
Talking to POPSUGAR Australia after the Bachelorette finale in November, Angie reflected that she was excited to "try to date like a normal, everyday couple".
"We're so excited just to go out and eat, go to the movies and go to the beach . . . It's going to be so exciting. I'm probably going to move back to Sydney at the end of the year, but we don't want to make plans, we just want to live in the moment and just date like every other boyfriend and girlfriend."
We're sad things didn't work out for this Bachie couple but hope the two have the space to process and grieve. Remember: be kind!