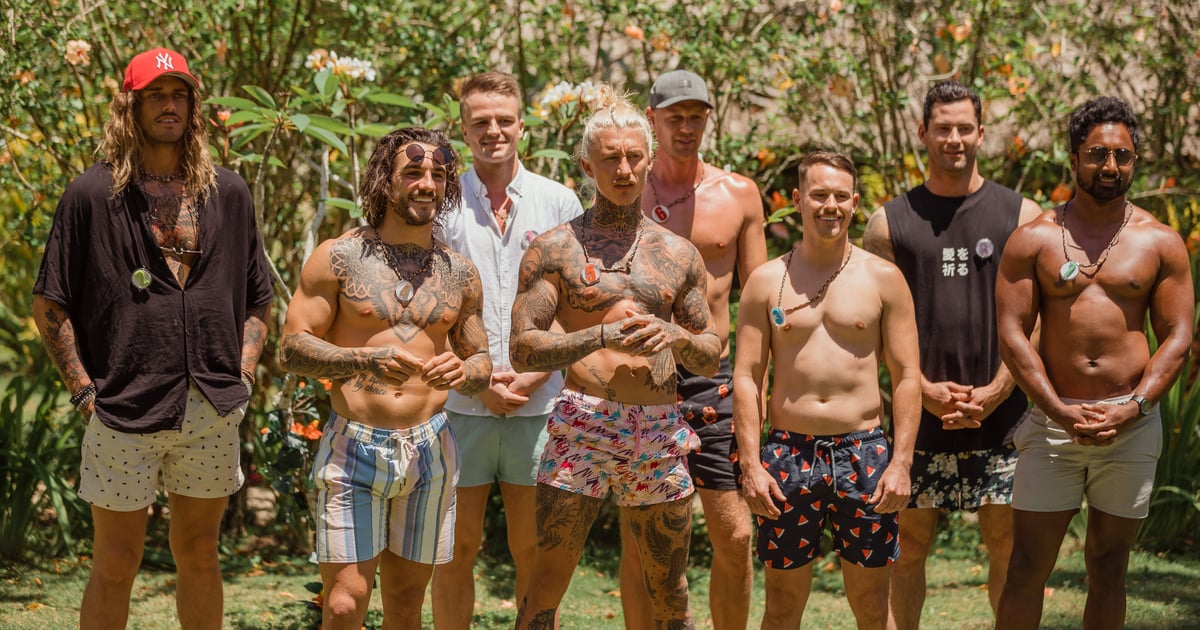 Seriously, what is up with the men on this season of Bachelor in Paradise? Sure, we have a few keepers (Glenn/Greg Smith 😍), and I firmly believe that you can't lump all men into one crappy category, but it's high time that we see some non-toxic behaviour, because I'm about to scream!
If we do the maths, about 40 percent of the men on this season have shown some pretty undesirable traits. That's too damn high for my liking. Let's recap, shall we?
Ciarran Stott
If you've been living under a rock you may not be well versed in all the drama that has followed Ciarran from day dot. From jumping from woman to woman to showcasing possessive behaviour, it's safe to say we've seen the worst of it from Ciarran.
Jamie Doran
I went into this season wishing the best for Jamie, but by the end of last night's episode I applauded this man off of my TV screen because I was so over his edit. Jamie came onto Bachelor in Paradise as the kinda goofy and loveable 40-year-old "stage-five clinger". He was ready to shed the "clinger" title from his time on Angie Kent's season of The Bachelorette and find his one true love. Instead of making meaningful connections, he was stringing Brittney along and hindering her chances of finding a romantic partner of her own. Not to mention his crazy chat about Abbie Chatfield, Megan Marx and Helena Sauzier.
Timm Hanly
It seemed to be smooth sailing for Timm for the first few episodes. Aside from being an obvious pot-stirrer, Australia seemed to agree that his 'good guy' persona was the real deal. Wrong! Last night's episode solidified the "boys' club" mentality when Timm spoke to his best mate Ciarran about Matt Whyatt's attraction to Renee, labelling him a "f*cking dog". Did you forget you spent three months vying for the same ladies love with said "best mate"?
Niranga Amarasinghe
While I agree that Niranga didn't get nearly as much airtime as he should have, it was what he said while consoling an upset Brittney Weldon that ground my gears. After being shut down for a one-on-one date with Britt, Niranga proceeded to say there were no hard feelings, she should pursue her interest in Jackson Garlick, and he would "Go and have Cass." I'm sorry, WHAT!?
Jackson Garlick
As the newest edition to Paradise, Jackson is one popular guy with the single ladies. It was a race for who could present him with their rose first, Brittney or Cassandra Mamone. What proved to be way too frustrating to watch was his lack of honesty with them. Rather than lay it all on the table and speak honestly about his interest in both of them, Jackson continued to stay silent and essentially pitted Cass and Britt against each other. Not cool.
Here's how people are reacting to all the manly bravado on Bachelor in Paradise: