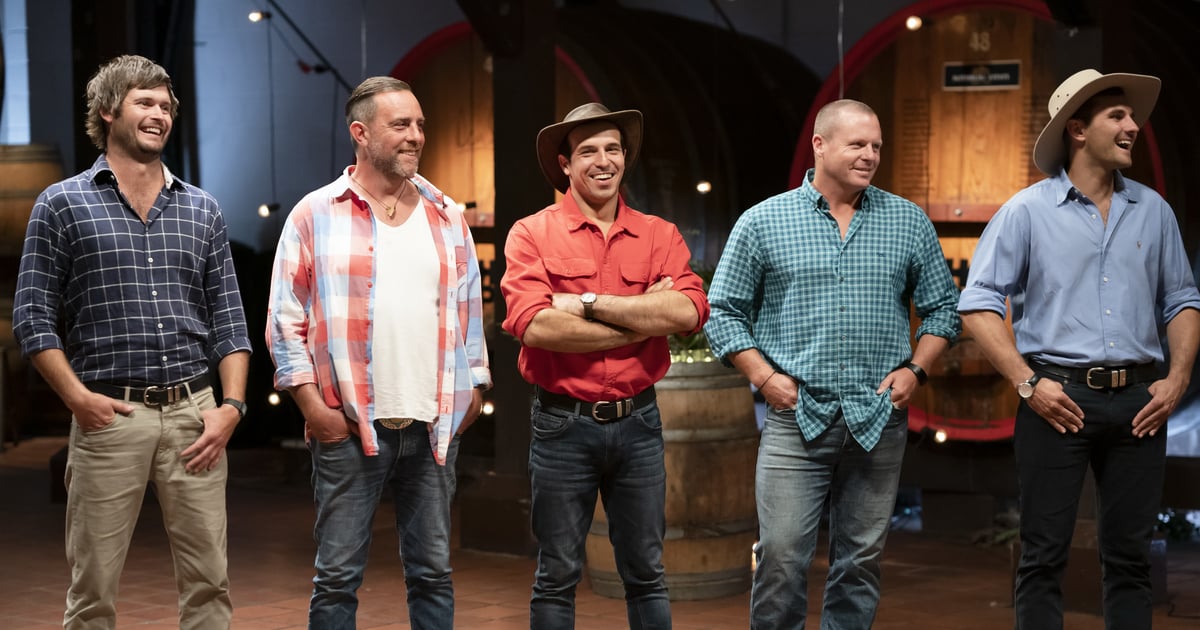 Farmer Alex from Cunnamulla in Queensland is the star of the latest trailer for Farmer Wants a Wife, which is due to air on Channel Seven this month.
We were first introduced to Alex's dilemma, choosing between two women with whom he shared super romantic dates, in a trailer from June. But the new one shows some extra background on the man itself. Now we know that the sheep and cattle farmer has "never been in love before": "I'm 110 percent ready to fall in love."
In the other trailer, Alex had a bit of trouble figuring out who to bring back to his farm, as we met the women vying for his attention, including two clear frontrunners.
"When Alex walked in, his blue eyes just lit up the world," said one, before going on a romantic dinner date that ended with a kiss in the rain in his arms. "I'm here to find love!"
Another described her "immediate connection" to Alex: "Suddenly I was like this giggling schoolgirl." She too wound up having a romantic date, in an outdoor bath. "I could definitely fall in love with Alex."
We also saw Alex go to his dad for advice about his dilemma and following his heart in his first ad, and one woman offer him an ultimatum: "If you wanna be with me, you fight for me."
In the new trailer, he reflected: "It's super important that I pick the right girl. I don't want to get it wrong."
One of the women in the running for his heart noted Alex was "playing a dangerous game". "He might not have anyone at the end of it," replied the woman he kissed in the rain.
"I don't want to watch someone fall in love in front of me," she told Alex.
Has Alex, in his words, "bitten off a bit more than [he] can chew"?
On June 22, we met Farmer Harry from Goolgowi, NSW, who joked that he's "looking for someone to share these flies with".
"I don't know why I'm single," Harry admitted. When asked by host Natalie Gruzlewski, if he was looking to get married and start a family, the ocker grapes, cotton and sheep farmer casually replied: "Might as well get into it, I s'pose, yeah."
It seems he might be successful on the show, with a number of potential partners emerging in the trailer — and one running away. "It just gets harder and harder. I'm in a bloody pickle, mate," Harry said.
We cannot wait to see who Harry and Alex choose on Farmer Wants a Wife!
Scroll down to see all the Farmer Wants a Wife trailers so far: