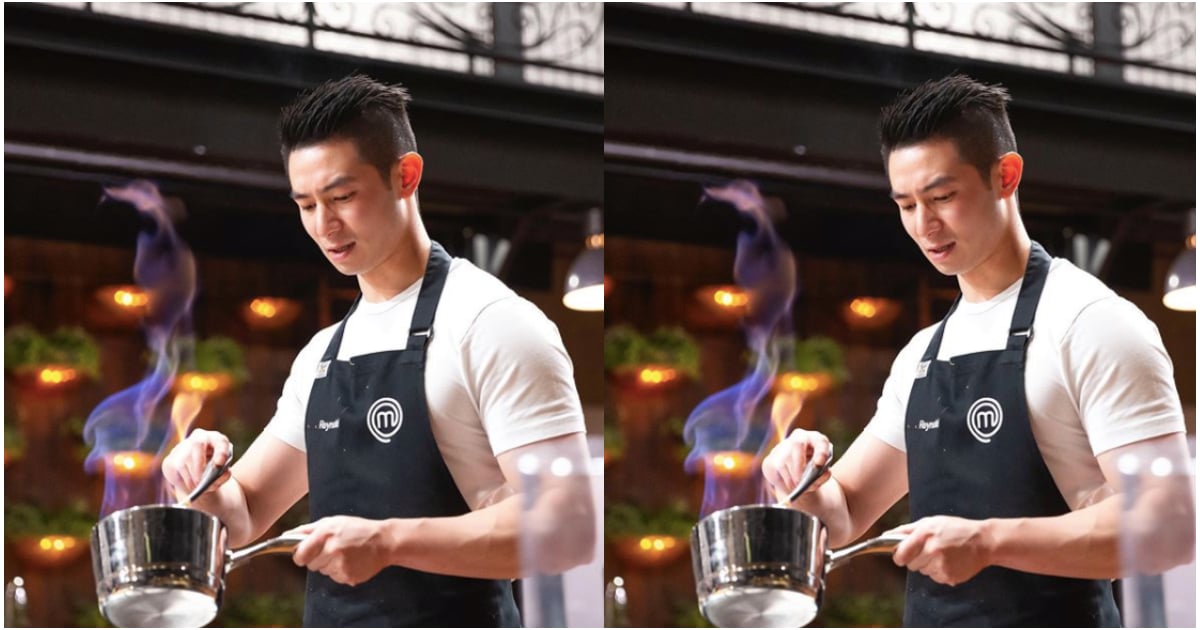 People are convinced that Reynold Poernomo has been sporting a hickey for the last two episodes of MasterChef.
On Monday's Mystery Box challenge, Reynold was inspired by the green on a Rubik's Cube to make a version of the Moss dessert from his KOI Dessert Bar, combining elements like matcha gelato, dulce cremeux and lime curd. The dessert landed him in last night's Immunity Challenge.
There, he was tasked with featuring dates in one dish, and madeira in another, one savoury, one sweet. He made Shiitake Mushrooms With Date Puree and Brown Butter Potato Foam, and a Chocolate Brownie With Madeira Gelato and Madeira Veil, which saw him take the first spot in the top five.
In each episode, at times, a blotch on his neck, which, to some, appeared to be a hickey, was visible. Fans were intrigued by the apparent hickey — and perplexed, because in some shots the mark seemed to disappear.
Reynold's long-term partner is Chelia Dinata, an influencer based in Bali. She also has a Bali-based cookie company in her Instagram bio.
Reynold shared a pic of the happy couple to his Instagram last night, but did not offer any explanation about the hickey. POPSUGAR Australia has approached Reynold for comment.
In February, he shared a photo with Chelia celebrating Valentine's Day and their three-year anniversary at Melbourne's Attica, while Chelia last posted a "throwback" picture of the happy couple in April.
Talking to TV Week in May, Reynold said that it was "tough" being in a long-distance relationship, especially during COVID-19, which saw Australia close its borders in March. "I'm not even sure when I can next visit her now."
He admitted to having a "checklist" before getting engaged. "I want to be financially stable, own multiple businesses, and have my own house.
"I definitely want to get married," he said.
Reynold told TV Week that he met Chelia on Christmas Eve in 2016, when she and her dad visited KOI for a coffee after dinner. Sitting outside the restaurant, Reynold actually mistook the other man for her boyfriend, texting his brothers, who knew Chelia's dad, to ask if he was dating the "woman in a beautiful red dress". When he found out their real relationship, "I texted back 'OMG — intro pls!'"
Reynold says the secret to their romance is food: "I love making food and she loves eating it.
"We're very different people, but despite the distance between us, we're so compatible. We're proof that opposites attract."