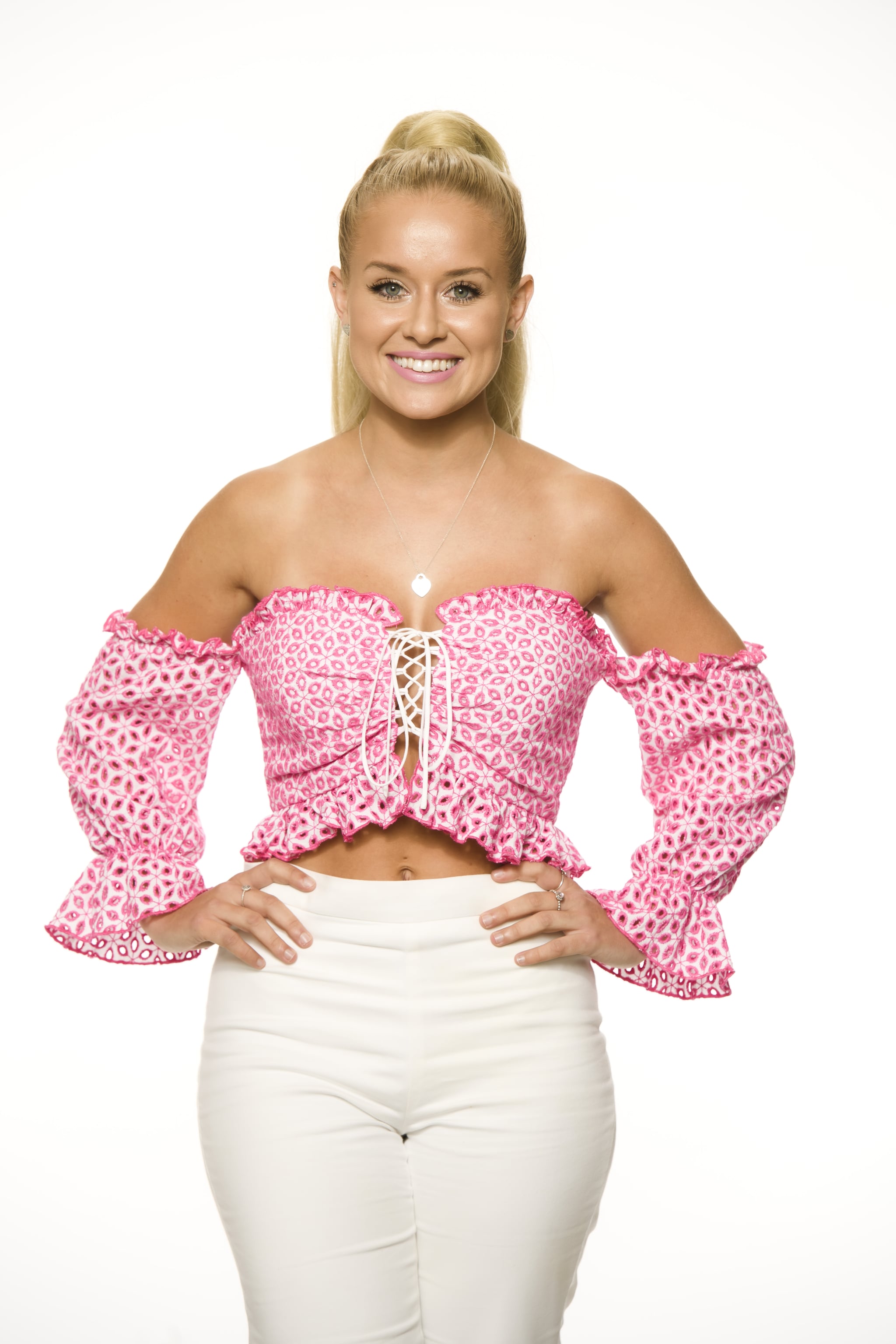 On Monday's episode of Farmer Wants a Wife, Madison struggled to fit in with the other women vying for Farmer Harry's heart, and seemed to be contemplating leaving the show.
After being whisked away for a 24-hour one-on-one date, where Harry cooked her a roast dinner, she didn't get involved in group activities when the other women arrived at the Goolgowi farm, like feeding baby lambs, and she walked off during group dinner. Farmer Harry went to find and reassure her, ultimately deciding to give her space.
While he had the chance to send someone home if he didn't feel a connection with them, he decided against it, explaining his choice to the three women remaining at the dinner, Stacey, Ashleigh and Karlana. While they may have wondered why he would keep someone in the competition who was so withdrawn from the group, he said: "I believe in second chances and I gave Mads one. I'm hoping she's gonna try a bit harder."
Madison told TV Week earlier this week that she was "reserved" on the farm because she felt out of her comfort zone. "I was on the first 24-hour date without the girls and felt really awkward as to whether or not they'd have some resentment towards me," she said. "I literally didn't know how to act or behave, so I went into a little shell."
She added that the other women seemed to make up their own little group. "Stacey and Ashley were their own little clan," she continued. "I got along fine with them, because I'm not someone to be mean or harsh to others.
"I knew they weren't the kind of people I'd surround myself with outside of the show, but I also knew that I just had to suck it up and be an adult."
And it was clearly worth doing for the easy intimacy she was uncovering with Harry, with whom she was able to share about her recent breakup, after six years together. Madison told TV Week that she was attracted to Harry's smile: "I got butterflies and I can honestly say his laugh and smile started the spark pretty quick."
Madison wasn't alone in feeling an instant chemistry with Harry. "The first time we met, you just feel a bit of a click already and just ran with that," Farmer Harry told New Idea, calling Madison "a real looker".
He described Madison as "very shy", adding, "It's a hard thing to go through. I was very concerned about all the ladies; you kind of need to make sure they're alright first."
Will Madison walk out on her blossoming connection with Farmer Harry on Sunday?
Farmer Wants a Wife airs on Channel Seven, Sunday to Monday. Join us at our Facebook group Pass the Popcorn to gab about all things reality TV.
Image Source: Channel Seven